Petit Maison Broche – Traditional stone holiday house
Petit Maison Broche is a traditional stone holiday house with 2 bedrooms nestled in the rolling hills outside "Cornillon". Named after the previous owner "Madame Broche", we wanted to keep a connection to this rather interesting and eccentric lady. A legend in the local community, she lived off the land and sold fresh herbs, fruit & vegetables in the markets.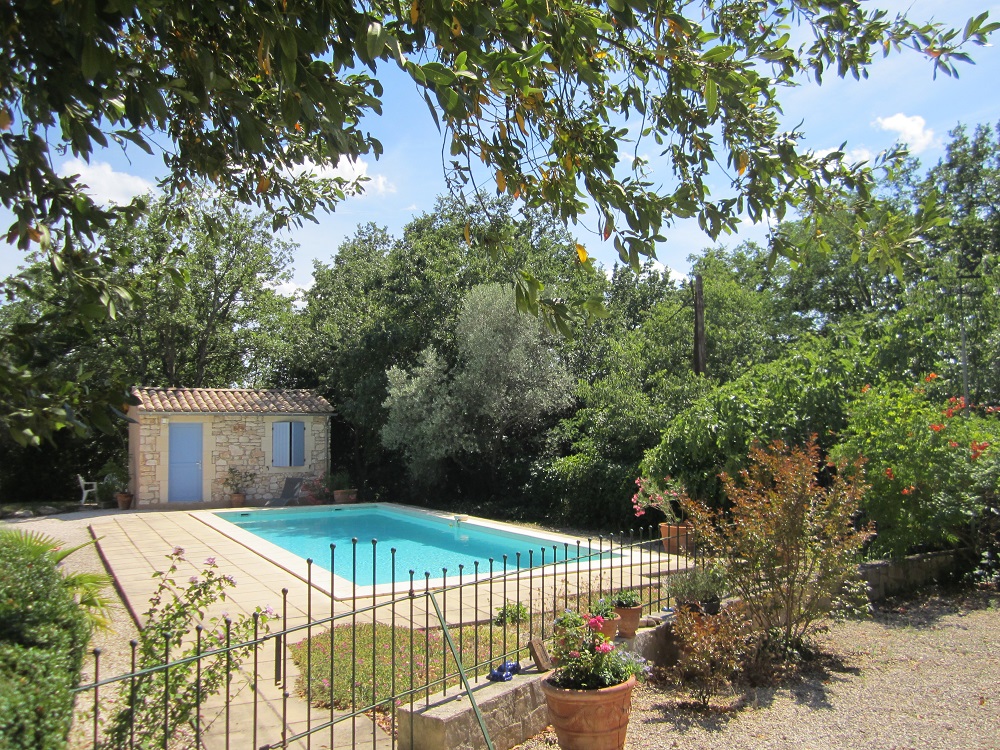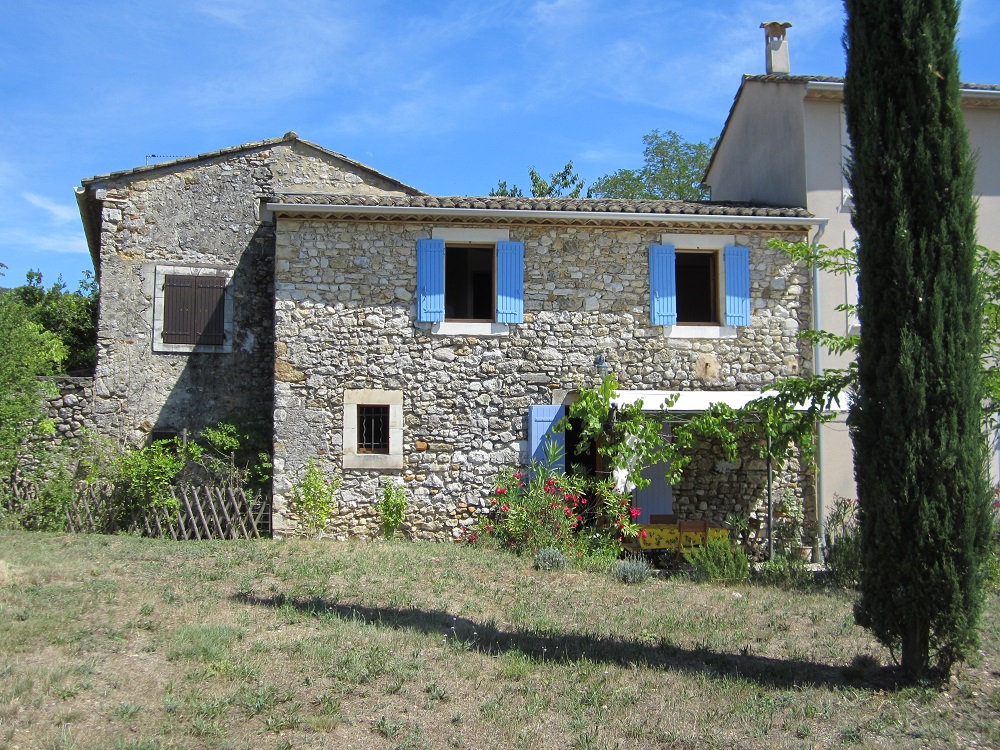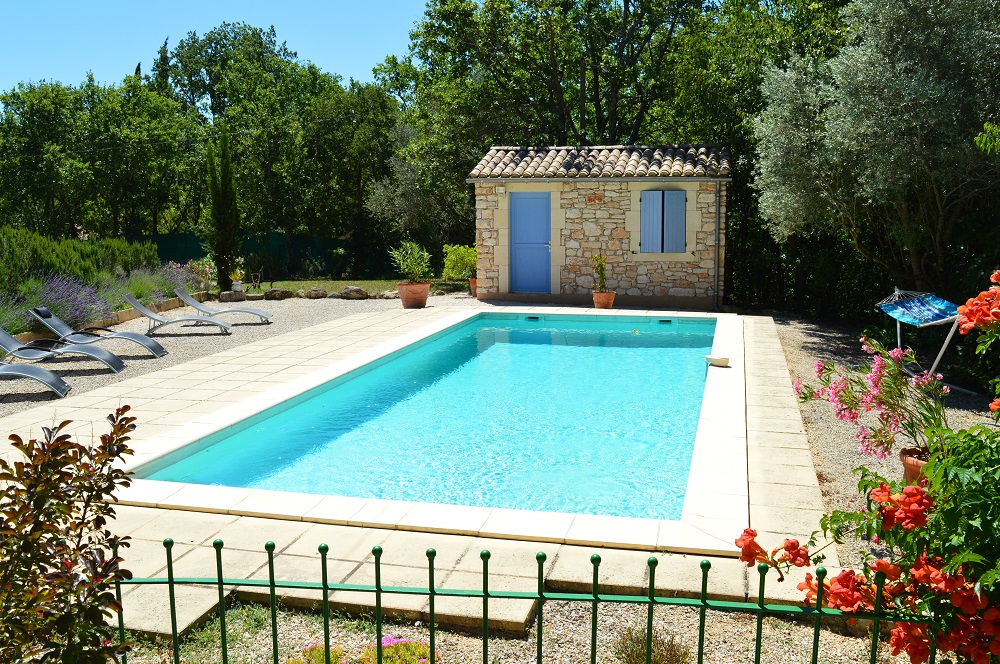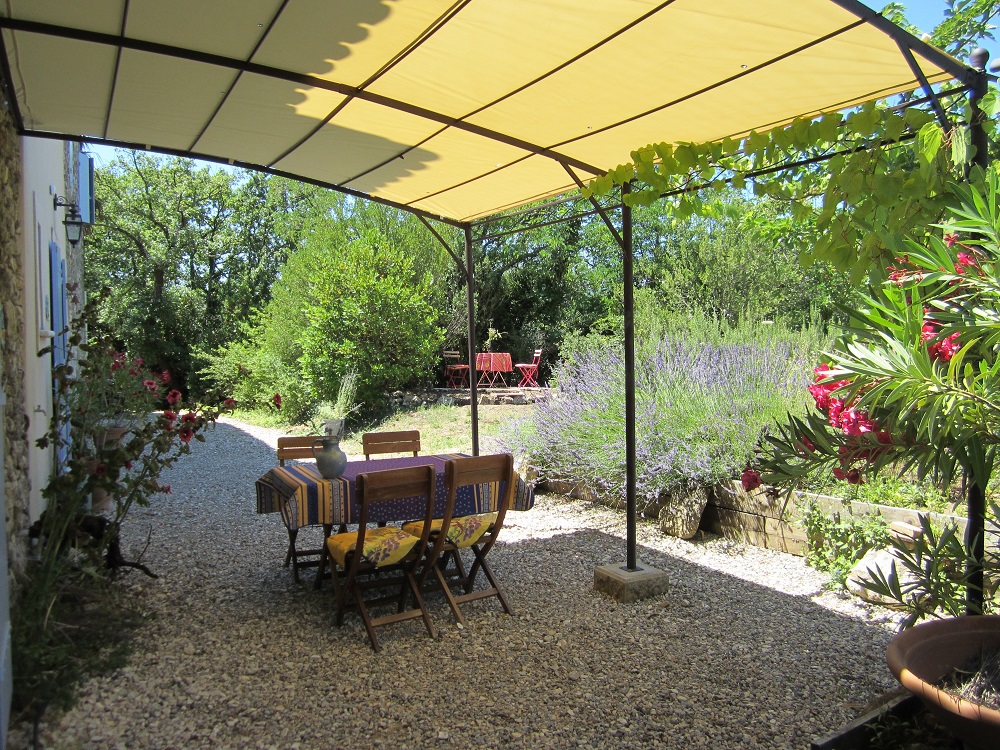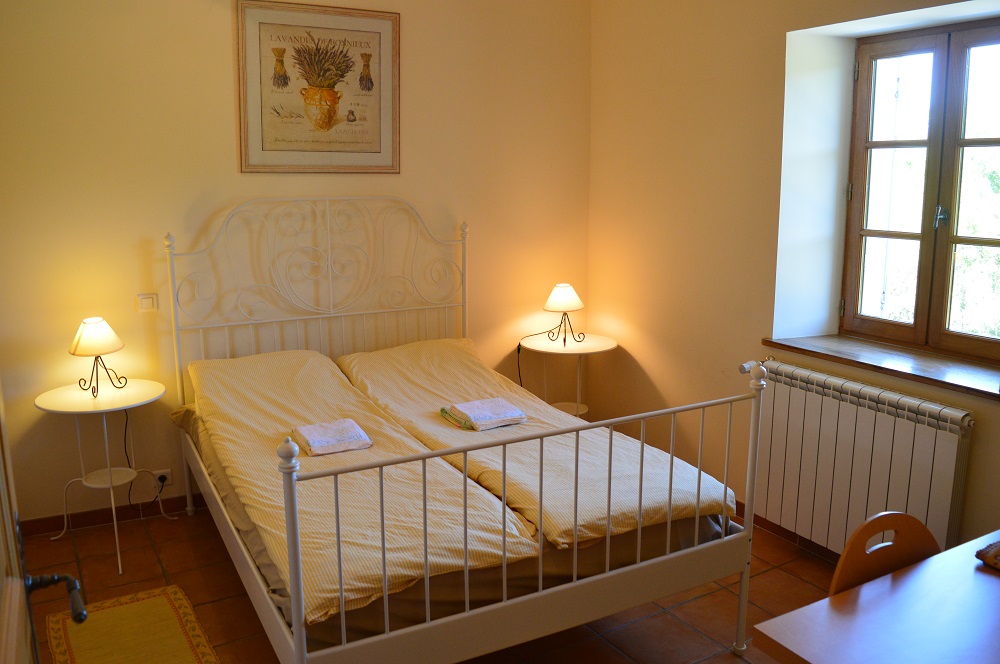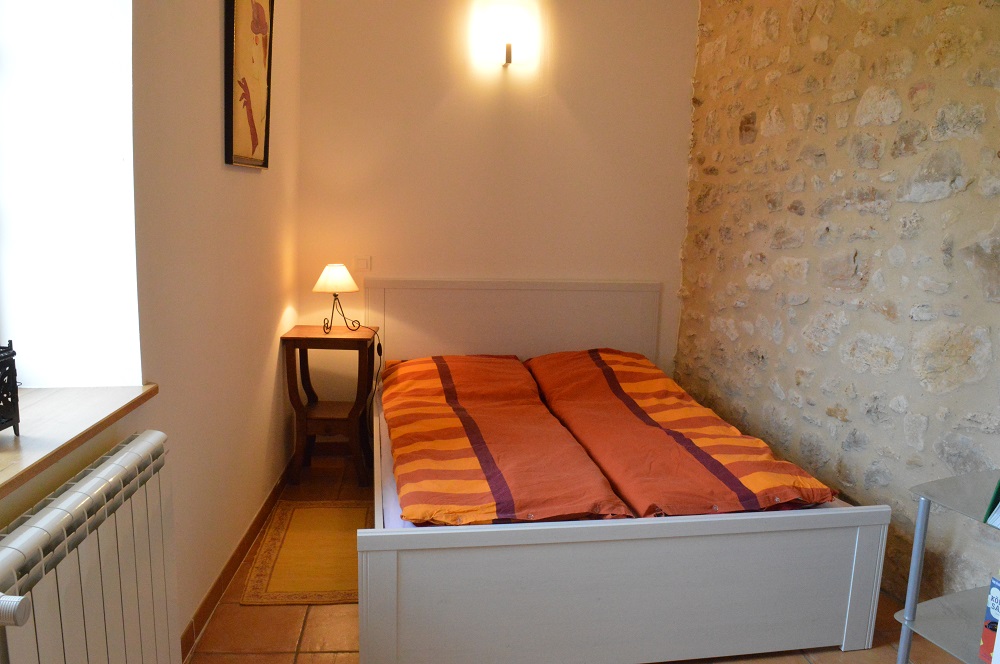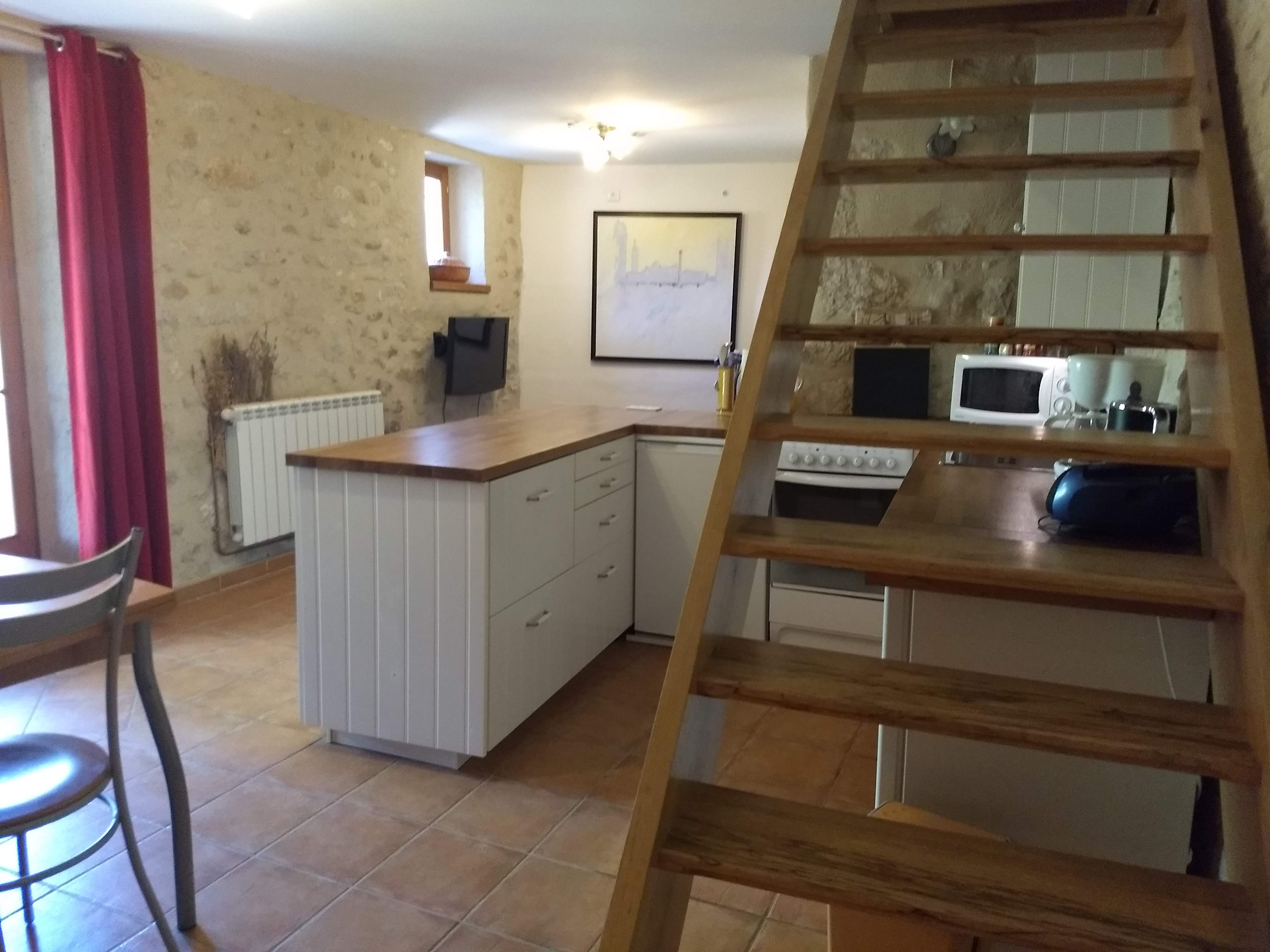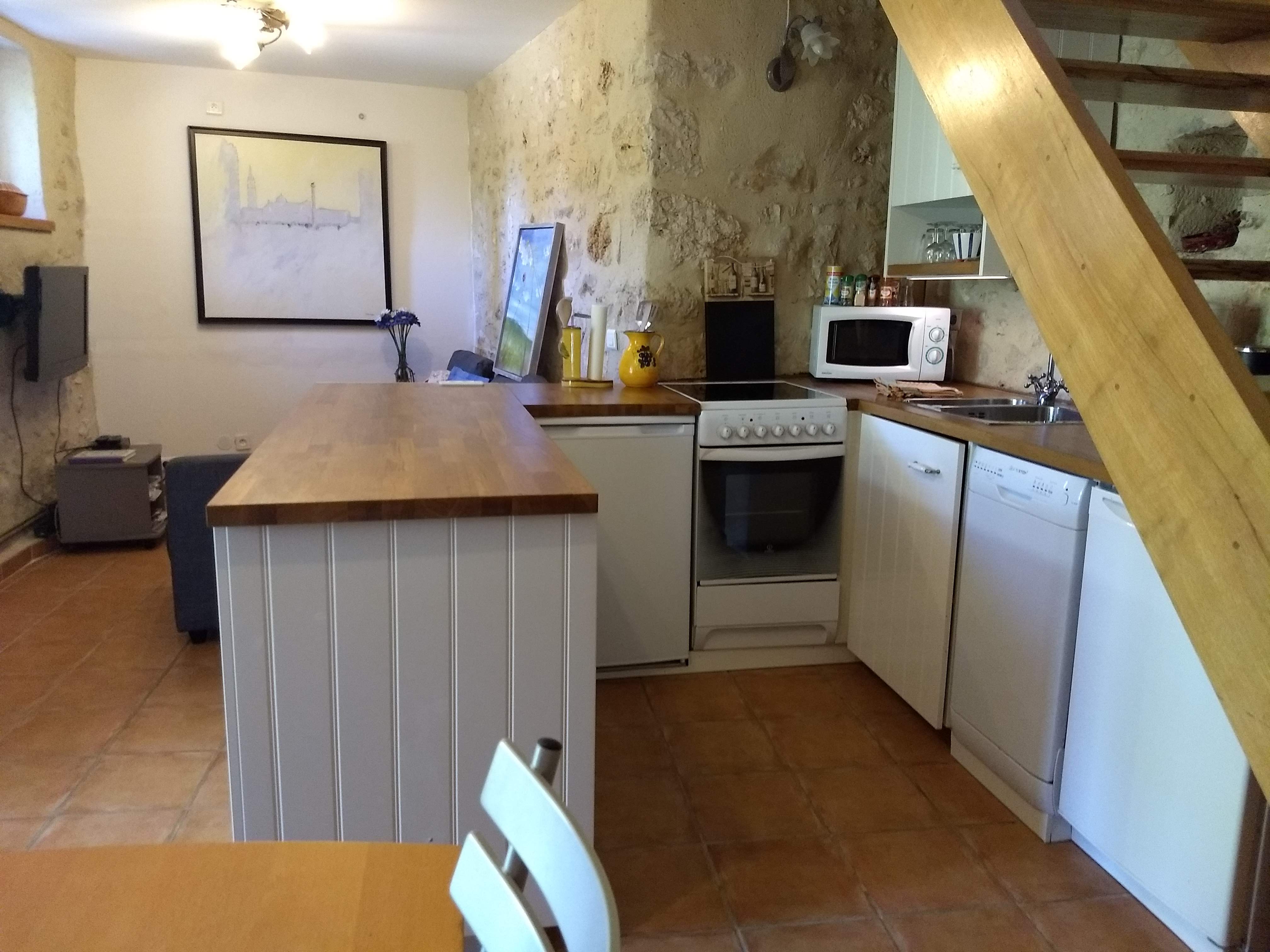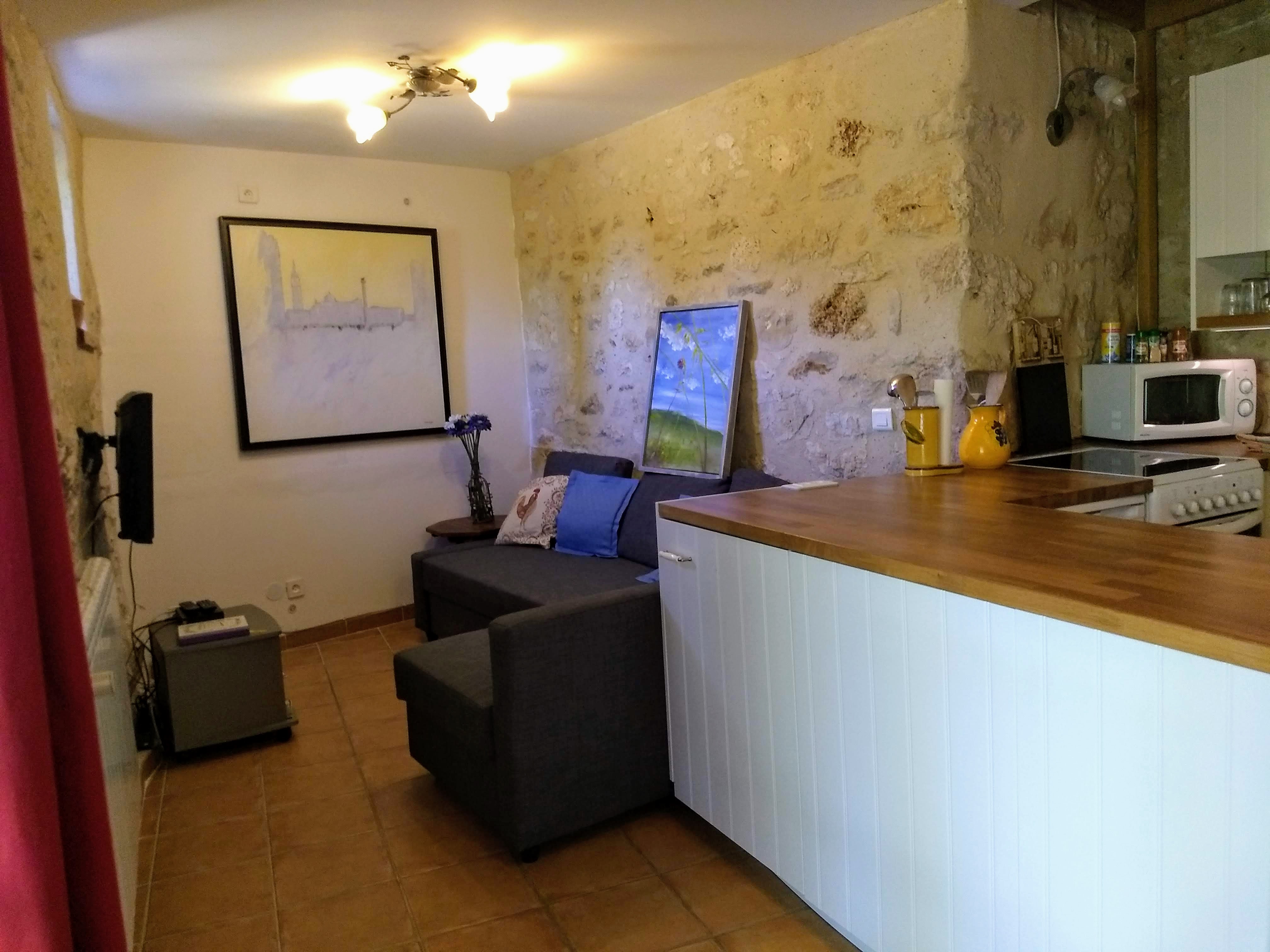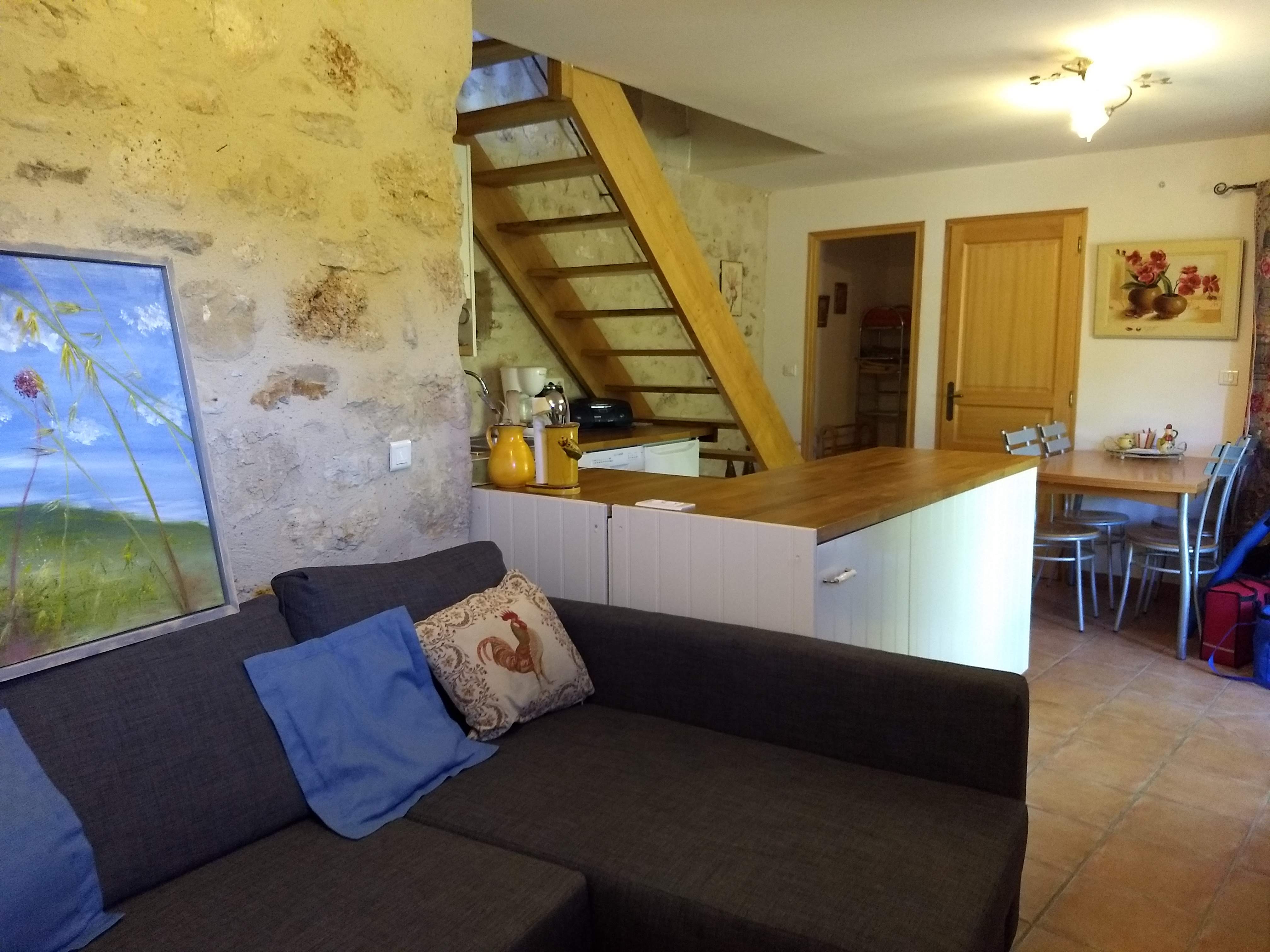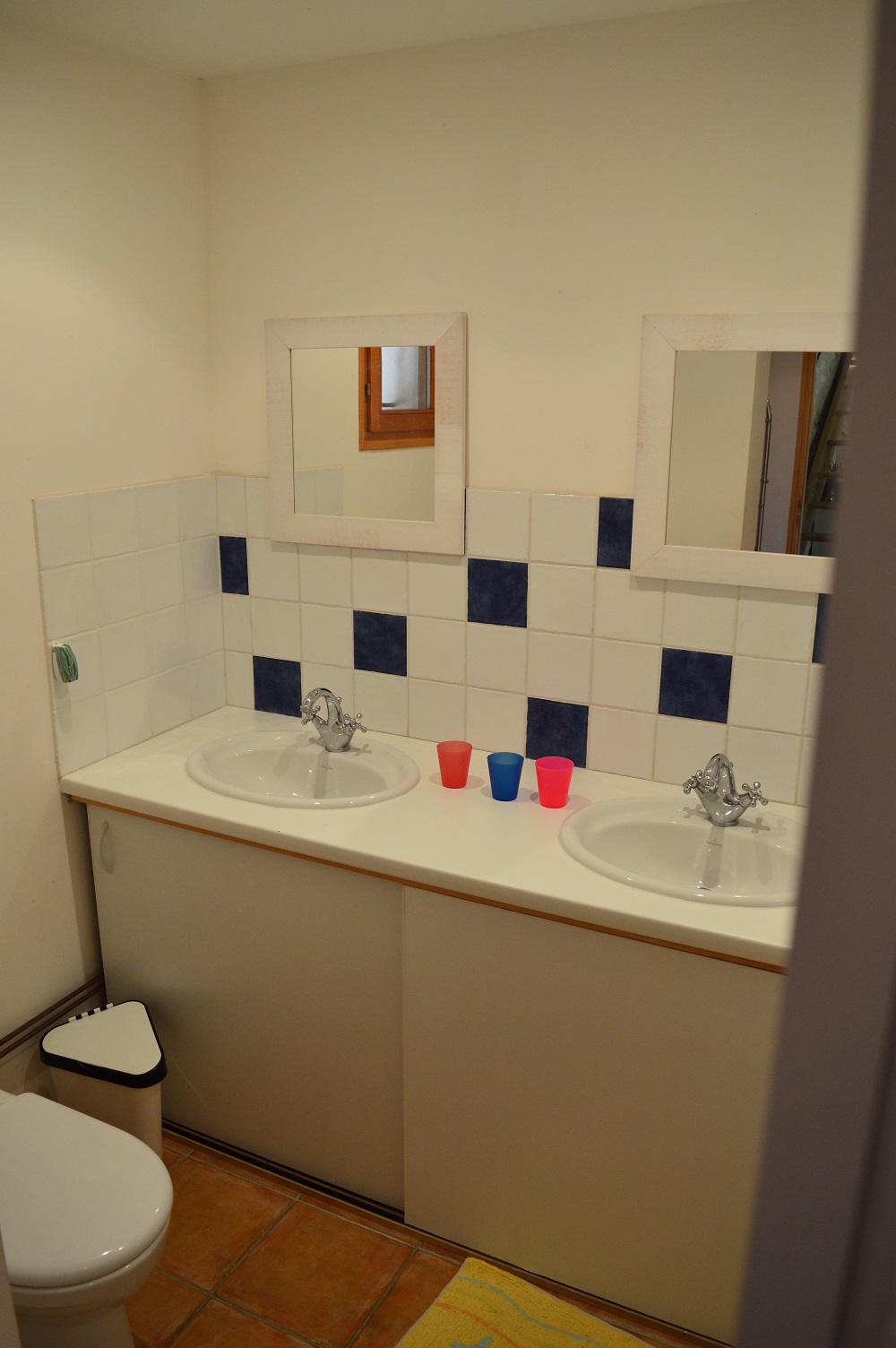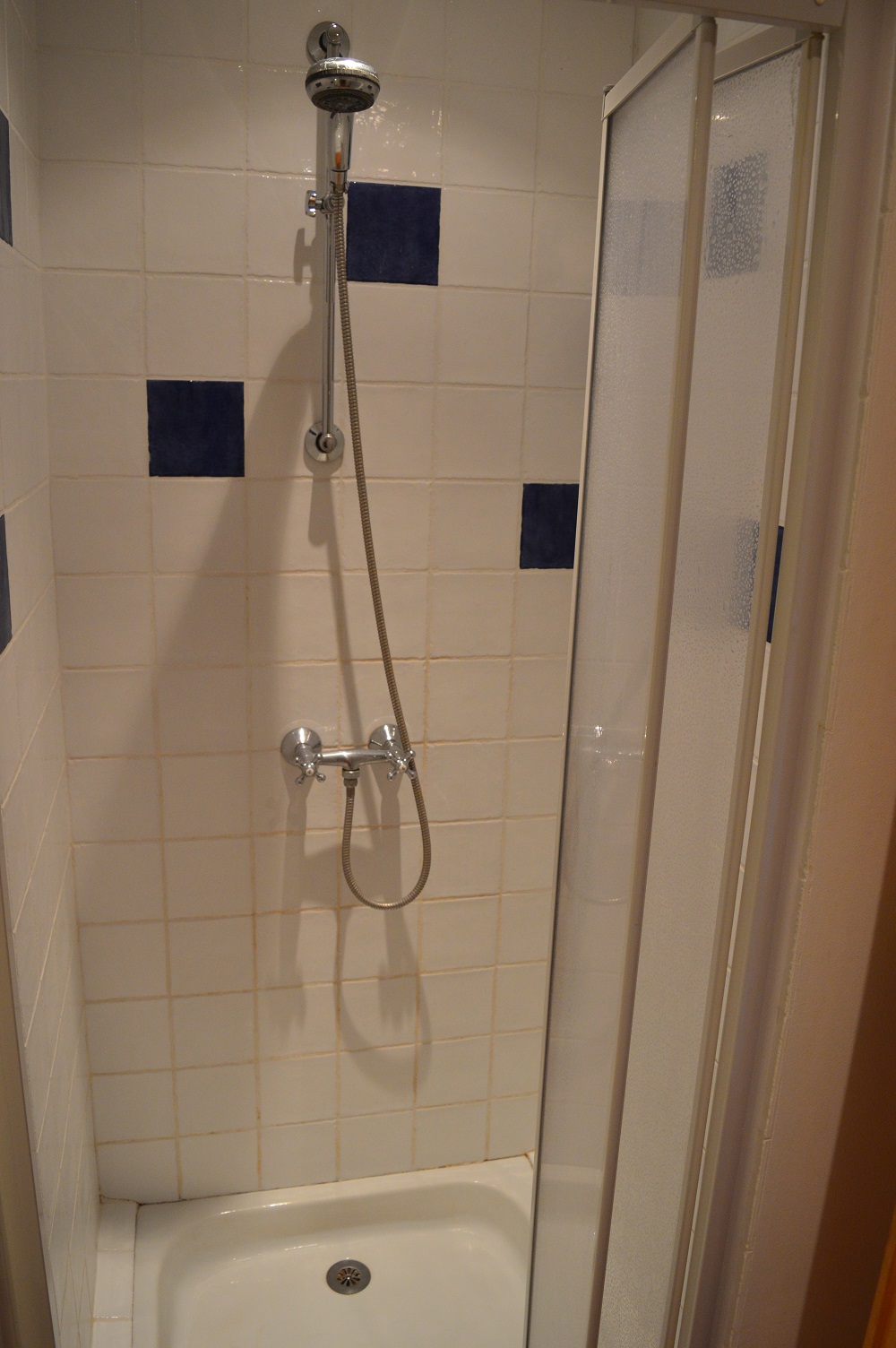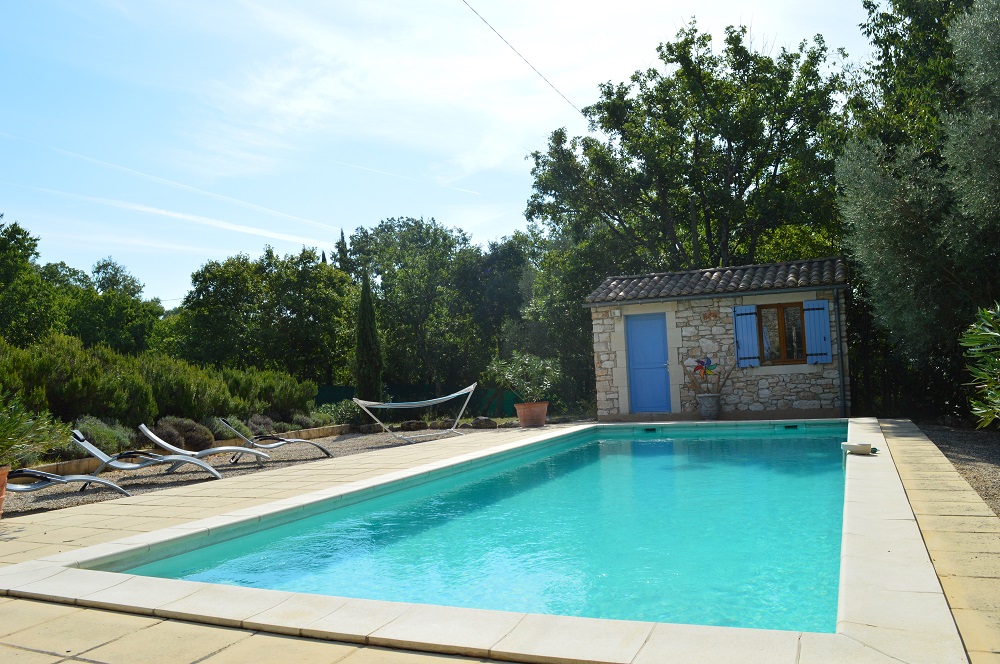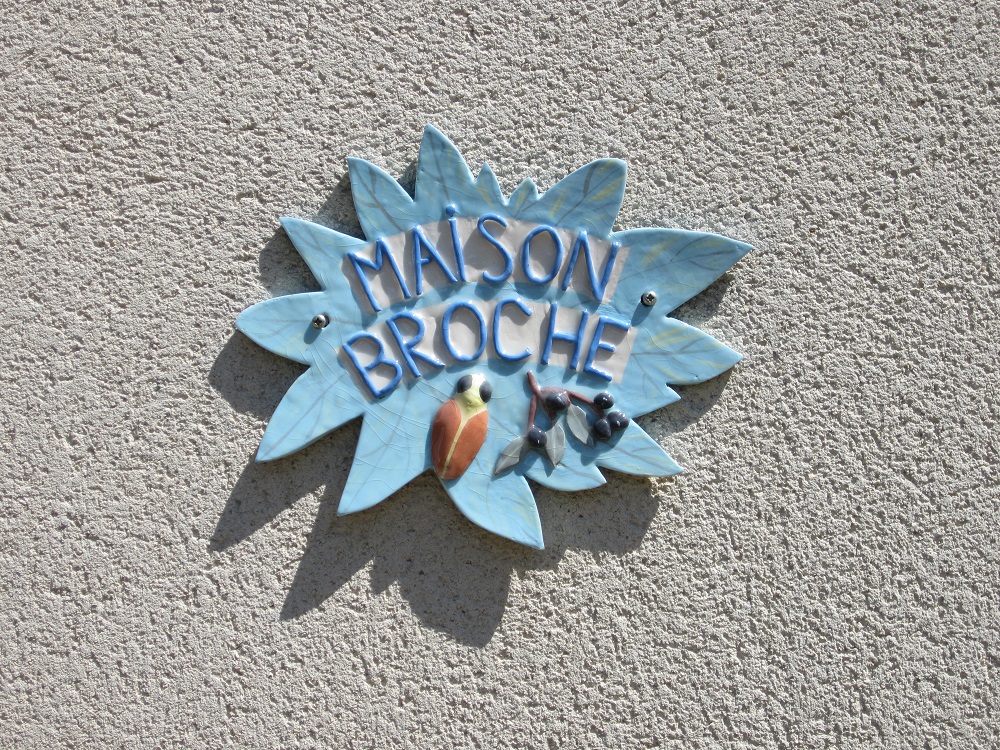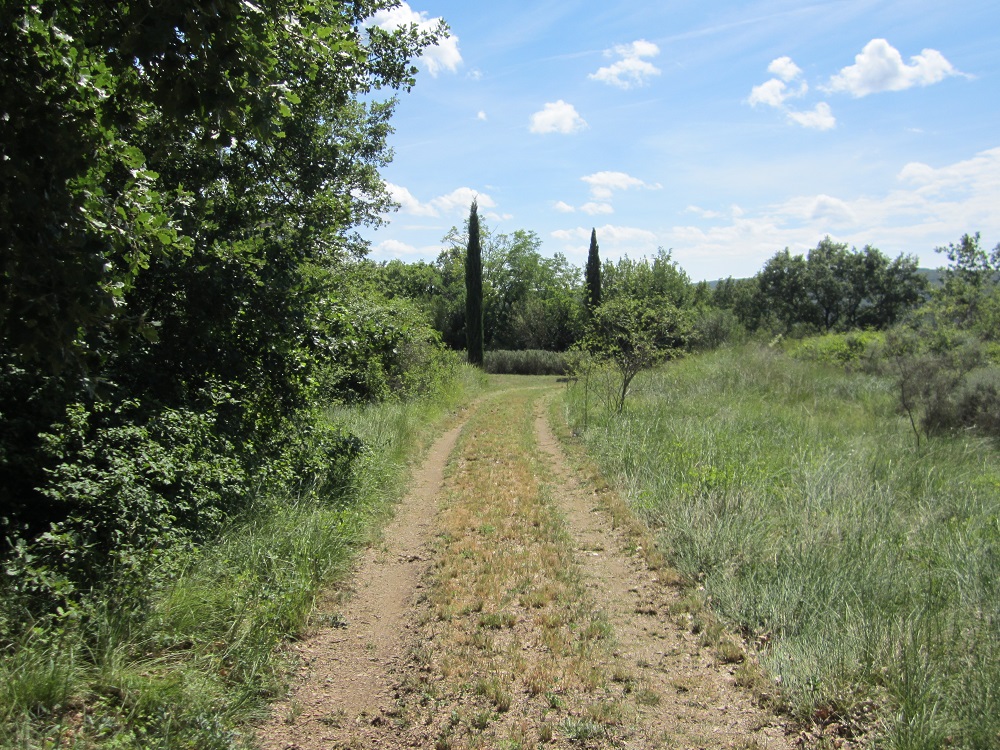 Lovingly renovated in 2001, we tried to keep many of the traditional features that make this house unique. All the old stonework was restored and renovated with the staircase made from local olive wood. New "voiles", or shutters, keep with the local style and colour. They offer a great way to regulate the temperature in the house during the summer. The patio and terrace face the nearby village of St. Andre de Roquepertuis and have beautiful views of the sunset. There is a mixture of sun and shaded areas allowing our guests to find the perfect spot to relax.
The home is decorated in a traditional French style fused with modern expectations. The kitchen has everything you need to cook up a great meal. The garden is teaming with both potted and wild herbs. Rosemary, thyme, lavender & lemon thyme are all easily found outside one's front door.
The road  "Fortunie et Clos Neuf" is the back road to Cornillon and offers a safe and easy way to explore the area. Ideal for a stroll morning, noon or night, it allows you to soak up the local atmosphere and enjoy the beautiful countryside. Surrounded by vineyards and sparsely populated with very little traffic, this is the perfect location to enjoy what Cornillon and the "Vallee de la Ceze" has to offer.
---
---
Facilities
Renovated traditional stone house holiday house
2 double beds – sleeps maximum 4
1 large French double bed & 1 large sofa bed
Large modern family bathroom with toilet, sink and shower
Open-plan kitchen dining/living area with new appliances
Living room with sofa and large flat screen TV with satellite
65m2 living space
Wifi
Well maintained garden
Private and secure parking
Tabletennis
BBQ
Pets allowed
Non-smoking (smoking permitted outside)
Multi-lingual on-site assistance if needed
---
Local Services & Details
2 supermarkets in Goudargues & Cornillon (1.5km)
2 bakers in Goudargues offering fresh bread and croissants daily
Petrol station open 24hr in Cornillon (1.5km)
Newsagent in Goudargues with international papers & tobacco
Numerous restaurants, cafes & bars in the locality
ATM & bank in Goudargues (1.5km)
Multi-lingual doctors in Goudargues
Veterinary clinic in Goudargues and Cornillon
Tourist office in Goudargues
---
Prices
Please follow the Link HERE for a overview of the Prices.
---
Dates
Please follow the Link HERE for availability & dates.
---
---
Additional Info
Deposit will be returned within 7 days of departure. Transfers will be done through e-banking. Please make sure you provide the correct information in the contract to facilitate this procedure.
Towels and bed sheets are an optional extra. During the booking procedure, you will be asked whether you would like them. If you change your mind, please let us know as soon as possible. If you would like to know the size of the beds to enable you to bring your own sheets, please don't hesitate to ask.
We are an animal friendly business and have had good experiences with guests bringing their pets. All animal owners must be responsible and adhere to the house rules concerning pets.
Please note that we only accept payment through e-banking and bank transfers.
Once a reservation has been made, a contract will be sent via e-mail or post. This will include a breakdown of costs, payment schedule, our details and a declaration stating that you will abide by the house rules. Both parties (us and you) will have a signed copy. It is imperative that this contract is completed and sent back to us with your signature and details.
We provide all cleaning products, toilet roll, kitchen roll, clothes detergent/softener etc.
If for any reason you need to change any details of your booking, please contact us immediately.